NIKON D7200 DSLR CAMERA WITH 18-140MM LENS
Buy Nikon-D7200 18-140mm from Savers.pk.
Comes with manufacturer warranty.
Shipping all over Pakistan.
Contact us : Call :
(021) 111-728-377
Whatsapp/SMS : 0320-4527737.

For the first time, the exhilarating image quality, low-light capabilities and speed of a Nikon DSLR are available with the convenience of built-in Wi-Fi® and Near Field Communication (NFC)**. Introducing the D7200, the new star of Nikon's DX-format camera line-up. Bring your creative vision to life with photos and videos that shine with sharpness and clarity. Shoot in nearly any light—from dawn until after dusk—and capture everything from sports and action to wildlife and everyday moments. Then share your beautiful images easier than ever with a compatible smart device. Whether you're a passionate photographer or videographer looking for a tool to ignite your creativity, a pro in need of a nimble second camera or someone looking for an ideal blend of versatility and convenience, the D7200 is ready for your challenge.
**NFC feature for Android™ v 4.0 or later smart devices only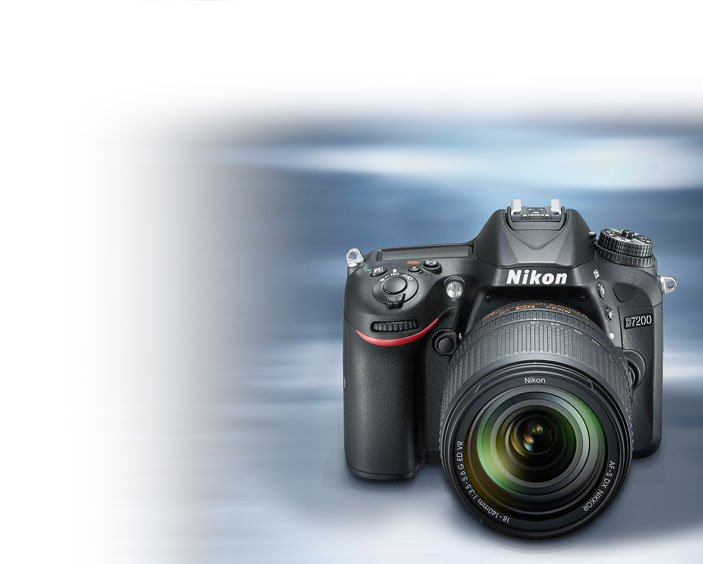 DX
Format
24.2
Megapixels
6 FPS
Continuous Shooting
100-25600
ISO Expandable to 102400 in B&W
Full HD
1080 at 30/25/24p
Transform the ordinary
Your vision in stunning definition
Free of an optical low-pass filter, the D7200 produces remarkably pure, sharp photos and videos. Its 24.2 MP DX-format CMOS image sensor works together with EXPEED 4 image processing and NIKKOR lenses to enhance detail and tonality. This outstanding image quality is maintained all the way up to ISO 25,600 (two full stops higher than the D7200's predecessor) for amazing low-light images. You can also now expand the ISO range up to BW1 (51,200) and BW2 (102,400) to shoot monochromatic photos in even more challenging lighting situations. Whether shooting stills or video, selecting the 1.3x crop mode extends the reach of NIKKOR DX and FX-format lenses, getting you closer to sports, action, wildlife and more.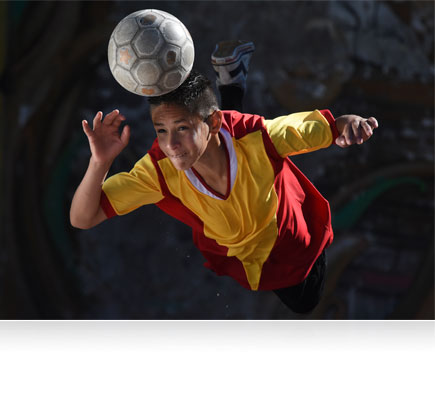 Share every thrilling creation
Nikon's first DSLR with built-in Wi-Fi & NFC
Share your outstanding photos with no hassle, even when on the go using the D7200's built-in Wi-Fi and NFC. Just touch your compatible smartphone or tablet± with NFC to the D7200 to establish a Wi-Fi connection. Once connected, you can use your smart device to browse photos on the D7200 and then share your favorites by text message, email or posting online. You can also use your smart device as a remote for the D7200—see what the camera sees and take pictures!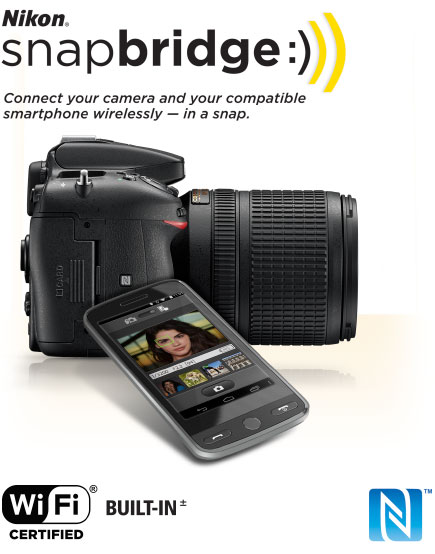 Catch shots others might miss
High-speed frame rate and increased buffer
With its 6 fps* continuous shooting capacity, the D7200 is an outstanding choice for sports, wildlife and other fast action. It has a large buffer capacity that can handle up to approx. 100 shots of continuous shooting when in JPEG/fine/large; up to approx. 27 shots in 12-bit lossless compressed RAW or up to approx. 18 shots when using 14-bit lossless compressed RAW and DX-format image size. Switch to 1.3x image size and capture approx. 7 fps* in continuous high-speed mode.
*When using live view, the maximum frame rate will be approx. 3.7 fps.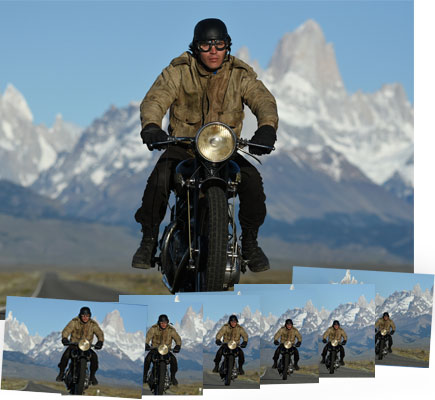 Record your world in motion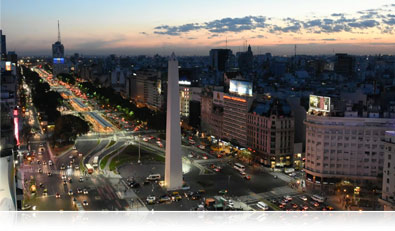 Record daily life in stunning quality or experiment with new forms of creative expression. Create beautifully rendered time-lapse movies with smooth exposure variations entirely in-camera—a first for Nikon DX-format cameras. Make smooth exposure transitions with Auto ISO while monitoring with Highlight Display (Zebra Stripes). Apply Flat Picture Control for easier color grading in post. Transfer uncompressed footage onto an external recorder with the optional HC-E1 HDMI Cable while recording simultaneously to the internal SD memory card. Use the optional ME-W1 Wireless Microphone and record clear monaural audio from subjects as far as 164ft/50m away, or attach the optional ME-1 Stereo Microphone to the ME-W1 Wireless Microphone's remote unit for stereo recording.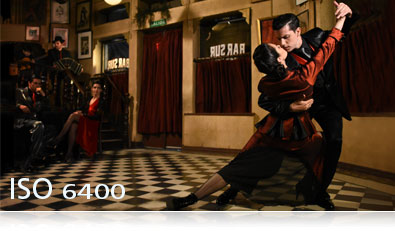 Whether you're capturing images in daylight or after dusk, the D7200's superb AF system will keep up. Its Advanced Multi-CAM 3500 II autofocus sensor module achieves outstanding focus detection, even at a very dim -3 EV (ISO 100, 20ºC/68ºF). Its high-density 51 focus points cover a wide area of the frame in DX format and most of the frame in 1.3x Crop Mode, while 15 cross-type sensors in the center provide higher detection strength. One center AF point even works all the way to f/8, for greater focusing performance when using teleconverters.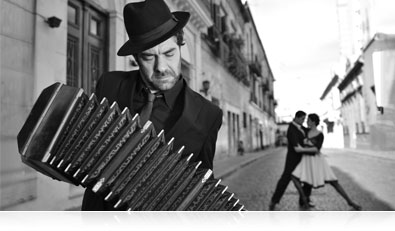 Create dazzling artistic images right in the camera. The D7200 includes auto bracketing up to 9 frames and built-in HDR for creating images with stunning dynamic range. Next-generation Picture Controls make it easy to alter the characteristics of your images, and a collection of outstanding Image Effects can be applied to both photos and videos in real time. Preserve the details in highlights and shadows, even when the scene includes moving subjects, with Active D-Lighting, and set white balance simply by selecting the area of the frame that should be white.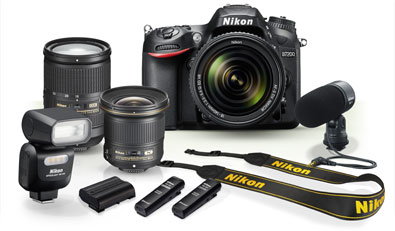 The D7200 can be the centerpiece of your photography system for many years. The D7200's built-in flash can wirelessly trigger and control remote Speedlights with i-TTL communication in Commander Mode. Streamline your workflow with high-speed data transfers using the optional UT-1 Communication Unit for wired LAN connection, or wirelessly connect to an FTP server or computer with the UT-1 with the optional WT-5A/B/C/D. Add Nikon's optional Camera Control Pro 2 software to control the D7200 from a computer. The energy efficient EN-EL15 Rechargeable Li-ion Battery delivers approx. 1,110 images* and approx. 80 minutes* of video. The optional MB-D15 battery pack/grip adds greater comfort, and a growing collection of accessories expands your creativity capabilities.

*Based on CIPA Guidelines
At a Glance
Effective Pixels
24.2
million
Sensor Size
23.5
mm
x
15.6
mm
Image Sensor Format
DX
Storage Media
SD
SDHC
SDXC
Top Continuous Shooting Speed at full resolution
6
frames per second

ISO Sensitivity
ISO
100
-
25,600
Movie
Full HD 1,920x1,080 / 60 fps (1.3x image area only)
Full HD 1,920x1,080 / 50 fps (1.3x image area only)
Full HD 1,920x1,080 / 30 fps
Full HD 1,920x1,080 / 25 fps
Full HD 1,920x1,080 / 24 fps
HD 1,280x720 / 60 fps
HD 1,280x720 / 50 fps
Monitor Size
3.2
in. diagonal
Monitor Type
Wide Viewing Angle TFT-LCD
Battery / Batteries
EN-EL15 Lithium-ion Battery
Approx. Dimensions (Width x Height x Depth)
5.4
in.
(
135.5
mm
)
x
4.2
in.
(
106.5
mm
)
x
3.0
in.
(
76
mm
)
Approx. Weight
23.9
oz.
(
675
g
)
camera body only
Type
Type

Single-lens reflex digital camera

Lens Mount

Nikon F bayonet mount
Image Sensor
Picture Angle

Nikon DX format

Effective Pixels

24.2

million

Sensor Size

23.5

mm

x

15.6

mm

Image Sensor Format

DX

Image Sensor Type

CMOS

Total Pixels

24.72

million

Dust-reduction system

Image sensor cleaning

Dust-Off Reference Photo

Yes

Image Area (pixels)

DX-format
(L)

6,000 x 4,000


(M)

4,496 x 3,000


(S)

2,992 x 2,000


1.3X Crop Mode
(L)

4,800 x 3,200 (13.5 MP)


(M)

3,600 x 2,400 (8.6 MP)


(S)

2,400 x 1,600 (3.8 MP)


Photographs In Movie Live View (16:9)
(L)

6,000 x 3,368 (20.2 MP)


(M)

4,496 x 2,528 (11.4 MP)


(S)

2,992 x 1,680 (5.0 MP)


Photographs Taken In Movie Live View Using The 1.3X Crop (16:9)
(L)

4,800 x 2,696 (12.9 MP)


(M)

3,600 x 2,024 (7.3 MP)


(S)

2,400 x 1,344 (3.2 MP)
File System
File Format Still Images

JPEG: JPEG-Baseline Compliant with fine (approx 1:4), Normal (approx 1:8) or Basic (approx 1:16) Compression




NEF (RAW) + JPEG: Single Photograph Recorded in both NEF (RAW) and JPEG Formats




NEF (RAW): Lossless compressed, compressed 12 or 14 bit

Storage Media

SD




SDHC




SDXC

Card Slot

2 Secure Digital (SD)




Slot 2 can be used for overflow or backup storage or for separate storage of copies created using NEF+JPEG; pictures can be copied between cards.

File System

Compliant with

DCF (Design Rule for Camera File System) 2.0




DPOF (Digital Print Order Format)




EXIF 2.3 (Exchangeable Image File Format for Digital Still Cameras)




PictBridge
Viewfinder
Viewfinder

Eye-level Pentaprism Single-Lens Reflex Viewfinder

Viewfinder Frame Coverage

DX (24x16):

100% Horizontal and 100% Vertical

(Approx.)


1.3x (18x12):

97% Horizontal and 97% Vertical

(Approx.)


Viewfinder Magnification

0.94x (50 mm f/1.4 lens at infinity, –1.0 m–1)

(Approx.)

Viewfinder Eyepoint

19.5mm (-1.0m¯¹)

Viewfinder Diopter Adjustment

-2.0 to +1.0m¯¹

Focusing Screen

Type B BriteView Clear Matte Mark II with AF Area Brackets (grid lines can be displayed)

Reflex Mirror

Quick-return type

Mirror Lock Up

Yes
Lens
Lens Aperture

Instant-return type




Electronically Controlled

Depth-of-field Control

Pressing Pv button stops lens aperture down to value selected by user (A and M modes) or by camera (other modes)

Compatible Lenses

AF NIKKOR lenses, including type G, E, and D lenses (some restrictions apply to PC lenses) and DX lenses, AI-P NIKKOR lenses, and non-CPU AI lenses (exposure modes A and M only).




Electronic rangefinder can be used with lenses that have a maximum aperture of f/5.6 or faster (the electronic rangefinder supports the center 1 focus point with lenses that have a maximum aperture of f/8 or faster).




IX NIKKOR lenses, lenses for the F3AF, and non-AI lenses cannot be used.
Shutter
Shutter Type

Electronically controlled vertical-travel focal-plane

Shutter Speed

1/8000 to 30 sec. in steps of 1/3 or 1/2 EV Bulb, Time, X250

Fastest Shutter Speed

1/8000

sec.

Slowest Shutter Speed

30

sec.

Flash Sync Speed

Up to

1/250 sec.




Synchronizes with shutter at 1/320s or slower (flash range drops at speeds between 1/250 and 1/320s)

Bulb Shutter Setting

Yes

Shutter Release Modes

Continuous low-speed [CL] mode




Continuous high-speed [CH] mode




Mirror-up [Mup] mode




Quiet Shutter Release




Self-timer Mode




Single-frame [S] mode

Continuous Shooting Options

DX-format
CH: Up to

6

frames per second


CL: Up to

1-6

frames per second
1.3X Crop Mode
CH: Up to

7

frames per second


CL: Up to

1-6

frames per second


Top Continuous Shooting Speed at full resolution

6

frames per second


Self-timer

2, 5, 10, 20 sec.; 1 to 9 exposures at intervals of 0.5, 1, 2, or 3 sec.


Timer duration electronically controlled
Exposure
Exposure Metering System

TTL exposure metering using 2,016-pixel RGB sensor

Metering Method

Center-weighted: Weight of 75% given to 8 mm circle in center of frame. Diameter of circle can be changed to 8, 15, or 20 mm, or weighting can be based on average of entire frame (non-CPU lenses use 12-mm circle)




Matrix: 3D Color Matrix Metering II (type G, E, and D lenses); Color Matrix Metering II (other CPU lenses); Color Matrix Metering available with non-CPU lenses if user provides lens data




Spot: Meters 3.5 mm circle (about 2.5% of frame) centered on selected focus point

Metering Range

0 to 20 EV (3D color matrix or center-weighted metering)




2 to 20 EV (Spot metering at ISO 100 equivalent, f/1.4 lens at 20°C/68°F)

Exposure Meter Coupling

CPU




AI

Exposure Modes

Aperture-Priority (A)




Auto




Auto (flash off)




Manual (M)




Programmed auto with flexible program (P)




Scene Modes




Shutter-Priority (S)




U1 (user setting 1)




U2 (user setting 2)

Scene Modes

Autumn Colors




Beach / Snow




Blossom




Candlelight




Child




Close-u